An elastomeric roof coating can add another 10 or even 20 years of useable life to your roof. They can be applied to nearly all types of commercial roofing in Dallas/Fort Worth, and are incredibly cost effective. At Draper Construction & Commercial Roofing, we do everything we can to salvage your existing roof and save you money. Get your free, on-site estimate by calling our offices now.
Give your roof new life
Affordable, durable roof coatings
Call (817) 581-4929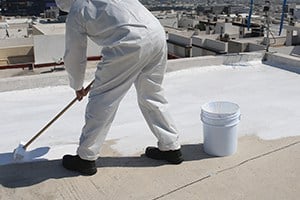 No matter if your property has a tar and gravel/built-up roof, modified bitumen, TPO, metal roof, flat roof, or spray foam, it could be a great candidate for an elastomeric roof coating. Find out how that can make your life easier by reaching out to our team of caring professional roofers today.
Benefits of Elastomeric Roof Coatings
There are so many reasons to get an elastomeric roof coating instead of replacing it prematurely, or doing roof repair for the eighth time.
Long-lasting - Many commercial roofs are expected to last between 10 & 30 years. What often causes them to need to be replaced is the weathering and cracking of the roofing substrate - the base of the roof. This happens as a result of the changing temperatures, damaging the material and causing the need for roof repair or replacement. The elastomeric roof coatings are made from a material that is incredibly flexible. This means it protects against these cracks and tears.
Avoid the cost of roof replacement - If you could wait another 10-20 years to have to replace your roof, wouldn't you want to do that? Commercial roof coatings can save you as much as 50-70% of the cost of a full replacement.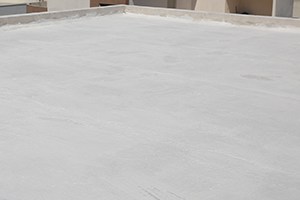 Added insulation - With the extra layer provided, and especially if you choose an energy efficient option (light in color), you could be facing drastic cuts in your energy costs. It will make you that much greener as a company - and in your wallet!
Multiple coatings - In many cases, you can actually apply a new coating over an old one. This allows you to get the same gains another time before having to replace your roof.
Our commercial roofing contractors are ready to help you get the most out of your existing roof. Let us make sure your property is protected year-round. Give us a call to get an on-site inspection and quote, free of charge.
Get your free estimate started now
Give us a call
(817) 581-4929
We apply elastomeric roof coating in Dallas, Fort Worth, Irving, Garland, Richardson, Mesquite, Grand Prairie and throughout Texas.