Are you looking for an experienced company that specializes in commercial roofing in Dallas/Fort Worth to take a look at your property? As a roofing contractor with more than two decades working on all types of commercial and industrial properties, we can help you. Our roofing services include roof repair and roof coating applications that helps businesses like yours save money by extending the life of your current roof. Schedule your free estimate by calling our offices now.
Great service
Free estimates
Call (817) 581-4929
Contact us for any of your commercial roofing needs, whether you are looking for:
Our Draper team is fully licensed and insured, and are always "Happy To Do It!"
Commercial Roofing Repair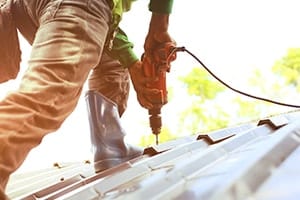 Don't let damage to your roof wait. A small leak today could turn into a big pain tomorrow. At Draper Construction & Commercial Roofing, we focus on salvaging commercial roofing wherever possible. In many cases we are able to help businesses avoid roof replacement and save them as much as 70% with our service while renewing their roof for many years to come.
We provide roof repair on all types of commercial structures, including: warehouses, industrial facilities, malls, plazas, office buildings, churches, retail, etc.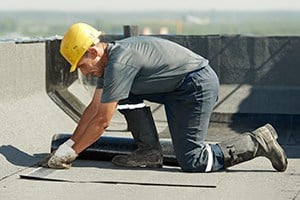 Roofing Contractor
We provide affordable roofing solutions that work for your business. From breathing new life into older roofs to installing new ones, our team of skilled roofing contractors does it all. When you invite our staff out to your property to do an estimate, we will listen to your goals, look at your roof, and offer you options that will be best for your property and your wallet.
Check us out on the BBB, we're A+ rated, and would love to add you to our list of happy customers, and reach out to get started.
Roof Replacement
With more than two decades in business as a commercial roofing company, we have replaced countless roofs of nearly all types. If your metal roof, flat roof, built-up roof or single ply roof needs to be replaced, we can help. Your roof is the single largest protection your property has against the elements, and we'll make sure it's done right.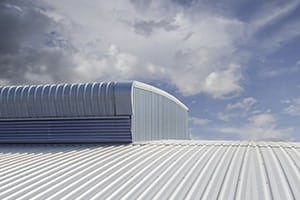 We deliver quality service at a fair price with a smile, and stand behind our work with no dollar limit (NDL) warranties for 10, 15 and even 20 years. That means that if you have a problem with our work later on, we will come back and fix it, no matter what it takes.
For full peace of mind with your new commercial roof, call Draper Construction & Commercial Roofing. It all starts with a free, no-obligation estimate that's always done on-site.
Reliable roofing contractor
Insured with great warranties
Call (817) 581-4929
We service commercial roofing in Dallas, Fort Worth, Irving, Garland, Richardson, Mesquite, Grand Prairie and throughout Texas.