Do you need repairs for your asphalt built-up roof in Fort Worth? As a highly experienced commercial roofing contractor, our roofers are able to find the exact issue with yours and stop it for good. Reach out to us today to get your no-obligation estimate underway, free of charge.
Quality repair & restoration services
Give us a call for a free on-site estimate
(817) 581-4929
Your asphalt built-up roof should be able to last you as much as 30 or even 40 years from the time it was installed. Our restoration process can help you maximize that lifespan, and keep a re-roof at bay.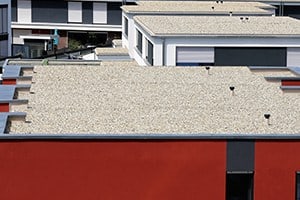 Give us a call if you see any of the following warning signs on your BUR:
Blistering
"Waves" on the surface
Cracks/tears
Open joints
When your commercial roof has been hit by a storm, or is showing signs of wear and tear, reach out to the pros at Draper Construction & Commercial Roofing. We have more than 20 years of experience of salvaging roofs through restoration techniques that add years of useable life to your roof. It can also make roof look like new, and there are even energy efficient options that can help deflect 85% of the sun's rays from your roof, lowering your energy bills and saving you real money.
Benefits of an Asphalt Built-Up Roof
Since built-up roofing is three, four or five layers deep, it is quite durable, and prevents leaks and damage very well in most cases.
Asphalt built-up roofing can withstand foot traffic much better than many other roofing materials.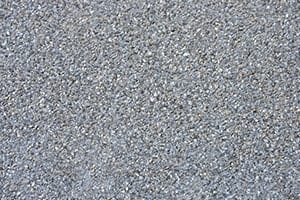 It generally holds up well over time, and the expected lifespan for BUR is between 15 and 30 years.
BUR is the most popular choice for flat or low-slope roofs, as it is seamless, and the entire surface is sealed off and waterproofed.
Asphalt built-up roofing is one of the longest running roof types in use today. While the method has been around for over a century at this point, our staff use the latest proven techniques in our roof repairs and restorations.
Don't trust your commercial roof to just anyone. Check out our numerous positive reviews and our BBB profile for proof of our track record, then give us a call to set up a free estimate!
Help for your BUR is just a phone call away
Our roofers are ready for the job
Call (817) 581-4929
We can repair or restore your asphalt built-up roof in Dallas, Fort Worth, Irving, Garland, Richardson, Mesquite, Grand Prairie and throughout Texas.