Do you need an experienced commercial roofer in Fort Worth for your EPDM roofing repairs or restoration? With more than twenty years of servicing our local community, our team would be "Happy To Do It!" Draper Construction & Commercial Roofing has helped thousands of commercial & industrial clients and can provide the quality service you deserve for a value you'll appreciate.
Get a free estimate on your EPDM roof
Call us today
(817) 581-4929
Each of our roofing projects starts with an on-site estimate, always free of charge. From there we can gauge the damage to your existing roof, and see what options there are for restoration and roof repair. If it really is time for a new roof, our caring team will make sure you get well taken care of throughout the entire process.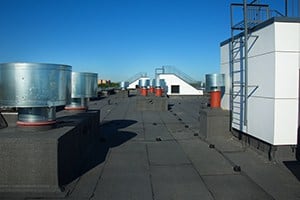 As a leading commercial roofing contractor, we have significant experience with repairing and replacing EPDM roofs on all types of facilities. Installing EPDM can be a challenging process, and it's important that it gets done right. That's why we are fully licensed and insured, and offer NDL (no dollar limit) warranties that will give you peace of mind for up to 20 years.
EPDM Rubber Roofing
EPDM or rubber roofing is categorized as single-ply roofing, and it stands for Ethylene Propylene Diene Terpolymer. It gets applied to a cover board that it gets fastened to, which is covering insulation and the existing substrate. The membranes are joined together with seam tape, which makes it quite lightweight (as opposed to built-up roofing, which is in many layers of membrane and asphalt and can be rather heavy). The result is a simple, attractive roof that can last for up to 25 years or more.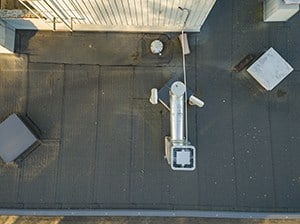 Benefits of EPDM Roofing
EPDM is an incredibly durable material, and as it is rubber-like, it is resistant to many punctures and tears. With some of the extreme storms we get, and the hail, wind and debris that accompany them, this means your roof can be protected for a quarter of a century when you choose EPDM.
EPDM can be manufactured with fire retardant chemicals when it is being processed, which means it can qualify for UL Class A fire resistance.
With a long and proven track record for commercial facilities, you aren't getting any surprises when you choose an EPDM roof! These are high quality roofs that have served a lot of property owners well over the past half a century or more.
To find out if EPDM roofing is right for your facility, give us a call!
Long-lasting, extremely durable
Find out how EPDM could benefit your facility
Call (817) 581-4929
We service EPDM roofing in Dallas, Fort Worth, Irving, Garland, Richardson, Mesquite, Grand Prairie and throughout Texas.