Highly experienced with modified bitumen roof, our commercial roofers in Fort Worth are able to repair, replace or restore your MB roof. In business for more than two decades, Draper Construction & Commercial Roofing has worked on countless industrial roofs like yours, and we are ready to get yours as good as new again.
Quality services, great value
Get your free on-site estimate
Call (817) 581-4929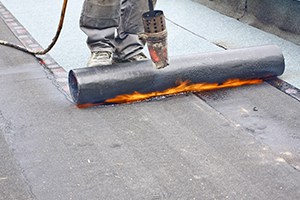 As a leading commercial roofing company, our staff are well-versed in how to best care for each individual roof. We know that each property is unique, and we will find the problems spots with yours and lay out your options to restore it to a like-new condition at a fraction of the cost so you can decide what makes the most sense for your business.
Benefits of Modified Bitumen
Not sure if MB is the right choice for your roof? Let us help you decide.
A great alternative for those who don't want a built-up roof, modified bitumen is also made from asphalt and can be applied in any season. The material is perfect for flat or low-slope roofs, and is very resistant to cracking and other issues some membranes have problems with.
Modified bitumen tends to do well in storms, since they are rated highly against hail, wind and fire.
It is also a very durable option, and can last upwards of 20 years.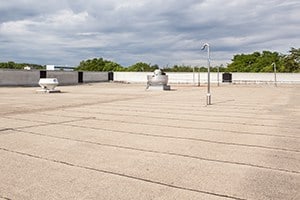 The way modified bitumen is applied makes it seamless, which is a huge pro. Seams are a great entry point for water and the elements, and can require frequent roof repairs after storms or as they age. Having a seamless roof saves you considerable hassle.
In an instance where the MB roof does need to be repaired, it is very easy to work on and fix.
It is a flexible material, expanding and contracting as the weather changes, which helps keep it from cracking like other materials are prone to doing.
If you need a commercial roofing contractor to work on your modified bitumen roof, look no further. Our teams are ready to help, just give us a call!
Experts in repair and restoration
And always "Happy To Do It"
Call (817) 581-4929
When you need service for your modified bitumen roof in Dallas, Fort Worth, Irving, Garland, Richardson, Mesquite, Grand Prairie and throughout Texas, call us today to schedule a free estimate!