Looking at a metal roof coating to give your standing seam or R-panel roof new life? As a commercial roofing contractor in Dallas/Fort Worth with more than 20 years of experience, we have repaired and restored hundreds of metal roofs through roof coatings, and would love to give you the same great results we're known for, always done with a smile.
Add 10+ years to your metal roof
Better than roof repair, cheaper than roof replacement
Call (817) 581-4929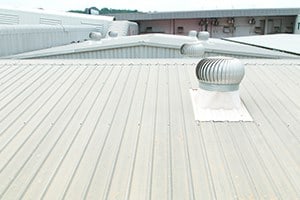 We proudly use Aldo roof coatings, and are certified as an applicator through them. They have been manufacturing commercial roof coatings for more than 40 years, and in our opinion, have the best formulas on the market. Selecting which one would be best for you will depend on a number of factors, including the type of metal roof you have, the issues you're experiencing with it now, how much longer you're hoping to get out of it, and your personal preferences. As a highly experienced commercial roofing contractor, we will happily walk you through the process of finding the best solution for your commercial or industrial facility. After all, at Draper Construction & Commercial Roofing, we're always "Happy To Do It!"
Benefits of Metal Roof Coatings
What aspects of your roof restoration are most important to you? You probably want it to be cost effective, fix the existing damage, prevent more damage, stop the leaks, and, in a perfect world, it would look great too, right? These are exactly the reasons to consider a metal roof coating. We can use them to:
Stops leaks.
Reduce movement from temperature fluctuations and thermal cycling.
Budget-friendly, eco-friendly, roof coatings are a win-win all around for roofs that are nearing the end of their lives, or have experienced unexpected premature damage.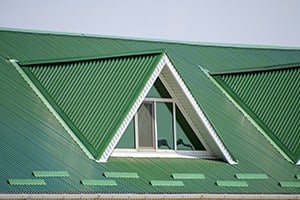 Plus, the products we use are rated through top agencies like UL, ENERGY STAR and The Cool Roof Rating Council.
Our metal roof coatings reflect 85% of the UV rays from the sun. That keeps your surface temperature as much as 40-50% cooler, keeping your building cooler. It also requires your AC work that much less. This all translates into savings for you, on an immediate basis and for many years to come.
Many roofs are eligible for a second application at the 10 year mark. This allows you to capitalize on these gains for another decade or more.
We find that metal roof coatings both look and seem like a whole new roof, at a fraction of the cost of a re-roof!
Find out how affordable coatings are
From a certified Aldo applicator
Call (817) 581-4929
We apply metal roof coating in Dallas, Fort Worth, Irving, Garland, Richardson, Mesquite, Grand Prairie and throughout Texas.