Are you trying to decide whether a roof restoration is the right choice for your property? Take a look at some of the benefits of a roof restoration before you decide to move forward on a new roof, and reach out to our team to discuss the best route for your structure.
Roof Restorations are Much Less Costly Than a New Roof
Just because your roof has experienced some damage doesn't mean that it's time for a full roof replacement. Depending on the roofing material, the lifespan of your roof could be 10-50 years. There are significant cost savings when you go the route of restoring versus replacing, often as much as 50-70% in savings. This fact alone is probably enough of a deciding factor for most property owners, but there are even more benefits to restoring your roof instead of repairing or replacing it.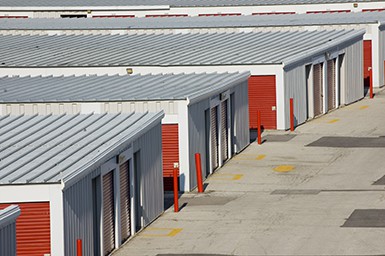 Restoring a Roof Can Add 10 Years or More to the Life of Your Roof
Nobody looks forward to replacing their roof. But with a roof restoration, it can be something you don't have to worry about for years to come! Restoring your roof usually adds another 10 years or so to the lifespan of your roof, which is a blessing for many businesses.
There are even roofs that are eligible for a second coating after that time, which could mean as much as 20 more years of usability without needing to get a new roof.
Many Types of Roofs Can be Restored
Roof coatings are versatile and can be applied to many different types of roofing material, including those that are most frequently used on commercial properties.
Types of roofs that can be restored include:
Flat roofs
Metal roofs
EPDM
Single-ply
Asphalt built-up roofing
TPO/PVC
EPDM
Modified bitumen
Not sure if your roof is a candidate for roof restoration? Just ask! Call us today for more info.
Lower Energy Bills
Believe it or not, a roof coating can actually make your building significantly more energy efficient. The material used to restore the roof not only seals the roof off entirely – helping to further insulate the building – but the coating itself is light in color and highly reflective. This means much less of the sun's heat actually makes it inside your building, which gives your AC a much easier job. Clients who have undergone roof restoration have reported savings of up to 30% or more on their energy bills, which for some may even pay for the restoration on its own in just a few years.
Reduce Waste
By putting off a re-roof for 5, 10, or even 20 years, there is that much less waste going into the landfills, which helps the environment.
Do you have more questions as to whether or not a roof restoration is the right move? Our team of friendly and knowledgeable roofers are happy to help. Just give us a call to ask away or schedule your free estimate (817) 581-4929.